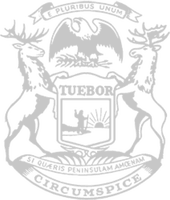 Senate panel approves Rep. Alexander plan to support cottage food businesses
RELEASE
|
September 20, 2022
The Senate Agriculture Committee today unanimously approved state Rep. Julie Alexander's plan to support Michigan small businesses by offering new labeling and delivery options for cottage food products.
"Thanks to the cottage food law, talented Michigan residents may sell their delicious food to others in the community," said Alexander, R-Hanover. "For some of these small-business owners, the cottage food option has given them a stepping stone on the way to opening full-fledged operations."
Alexander, who chairs the House Agriculture Committee, said online and mail orders will provide more ways for local food businesses to sell and deliver their products, enabling convenient transactions for both sellers and customers while preserving food safety.
"Online and mail orders, as well as third-party delivery services, will enable cottage food entrepreneurs to connect with customers in new, accessible ways," Alexander said. "My plan will open new doors for local businesses while ensuring consumer protection."
The cottage food law allows people to sell safe food products made in their home kitchens without obtaining a state license. The law applies to items that aren't potentially hazardous and don't require temperature controls, such as jelly, candy, granola, and baked goods.
Current law requires an in-person delivery for cottage food sales. Alexander's House Bill 5671 would allow a cottage food operation to fulfill internet and mail orders and deliver products through a third-party service, provided that the seller offers customers a chance to meet in person or virtually prior to a sale. The new delivery options would only be available to customers in Michigan.
The plan would also allow cottage food businesses to obtain a registration number, which, alongside a phone number, could be placed on product labels instead of a business's address. The plan maintains other important labeling requirements for ingredients, allergens, net weight or volume, and a statement that the home kitchen has not been inspected by state officials.
"Transparency helps protect buyers," Alexander said. "At the same time, cottage food sellers who work out of their homes deserve some personal privacy. Allowing them to label their products with a registration number instead of their address will both preserve transparency and protect privacy."
Additionally, HB 5671 would raise the cap on annual gross sales for cottage food operations from $25,000 to $40,000, with automatic future increases based on annual inflation.
"Increasing the sales cap will give cottage food producers more flexibility," Alexander said. "For those who want to get food licenses, this change will help them prepare financially to take their next steps."
The bill, which previously passed the House of Representatives with bipartisan support, now proceeds to the entire Senate for consideration.
###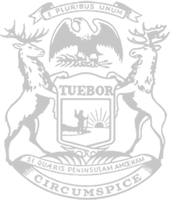 © 2009 - 2023 Michigan House Republicans. All Rights Reserved.
This site is protected by reCAPTCHA and the Google Privacy Policy and Terms of Service apply.