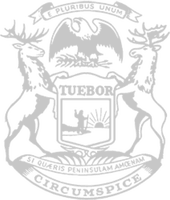 Senate approves Rep. Martin's plan to protect police funding for rural road patrols
RELEASE
|
September 23, 2022
State Rep. David Martin's plan to offer permanent and stable funding for a program that provides police protection to rural Michigan communities will soon head to the governor for her possible signature.
The state's secondary road patrol program provides funding for sheriffs' deputies to patrol roads outside of cities and villages. The program has been funded by a $10 assessment added to traffic tickets, but this funding has declined over the last 20 years. Martin's plan would fix the long-term underfunding problem, which required the Legislature to scramble to erase shortfalls every year.
"Our road patrols are a priority," said Martin, of Davison. "These deputies and the people they serve shouldn't have to hold their breath and hope they're not on the chopping block every year while the state puts together its budget. The solution I'm offering will eliminate that uncertainty and give our communities the reassurance that they can count on the rural road patrol program to continue protecting their neighborhoods."
House Bills 5772, 5732 and 5569 will stabilize the funding by dedicating a portion of liquor taxes already collected by the state to the road patrol program – $15 million in the first year, with the amount adjusted for inflation in future years.
The legislation does not increase the tax on consumers in any way. Over the past several years, revenue collected from the state's 4-percent excise tax on spirits has increased from $54.7 million during the 2016-17 fiscal year to $80.5 million in 2020-21.
###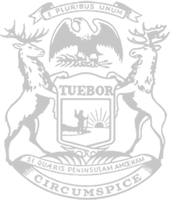 © 2009 - 2023 Michigan House Republicans. All Rights Reserved.
This site is protected by reCAPTCHA and the Google Privacy Policy and Terms of Service apply.