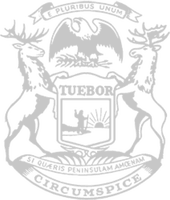 Republican leaders call on governor to focus on the people's priorities in State of the State address
Ahead of the governor's annual State of the State address, House Republican Leader Matt Hall and Senate Republican Leader Aric Nesbitt on Wednesday called on Gov. Gretchen Whitmer to work with Republicans and prioritize helping the people of Michigan.
Hall, R-Richland Township, and Nesbitt, R-Porter Township, called on the governor to use her speech to discuss issues that matter to Michiganders: providing immediate and fair tax relief for workers and seniors, protecting the automatic income tax rollback that is expected this year, prepare a real plan to fix the roads for Michigan drivers, and prevent radical, soft-on-crime policies pushed by extreme Democrats.
Hall said: "I hope the governor will use this opportunity to discuss the priorities of the people of Michigan — not a partisan agenda. In her speech, Gov. Whitmer should join Republicans and offer immediate relief for working families and fair relief for senior citizens. She should promise every Michigander that she won't interfere with the income tax cut they'll receive this year. She should finally lay out a real plan to fix our roads that doesn't heap unreasonable taxes on drivers. And she should support our communities and the law enforcement who protect us by rejecting radical, left-wing proposals to make our streets more dangerous. As always, Republicans stand ready to work with the governor if she'll work to help Michigan families."
Nesbitt said: "We've heard for months how the governor and Democrats want to lower taxes and provide relief for struggling Michigan families. But actions speak louder than words. Time and again, this governor has vetoed bipartisan proposals to provide real relief for those in need. It is good to see some Democrats joining Senate and House Republicans in the call for immediate relief now for all Michigan families and seniors. We hope the governor will realize that she was wrong and finally be a part of bipartisan efforts to deliver that relief."
A document outlining the issues Republicans hope to hear from the governor tonight is below.
###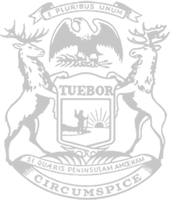 © 2009 - 2023 Michigan House Republicans. All Rights Reserved.
This site is protected by reCAPTCHA and the Google Privacy Policy and Terms of Service apply.