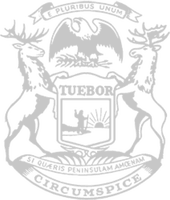 Reps. Markkanen, LaFave cast crucial votes to protect U.P. hunters
RELEASE
|
September 21, 2022
State Reps. Greg Markkanen, of Hancock, and Beau LaFave, of Iron Mountain, today voted to stop a burdensome and unfair order from the Natural Resources Commission that will threaten hunters with criminal penalties when bow season begins Oct. 1.
The commission's recent deer harvesting order requires hunters to file online reports within 72 hours after taking a deer – including exact location, type of hunting device used, and other personal info. The advancing House Bill 6354 states the commission cannot mandate that hunters file the reports.
"This government overreach is incredibly impractical for hunters and would saddle some with misdemeanor offenses that impact how they're able to provide for their families going forward," Markkanen said. "The state's emphasis on getting more information for population management purposes shouldn't lead them to enacting criminal penalties. That's not the right approach for recreationalists who love what Michigan and our region have to offer. I will continue to work toward delivering solutions on this issue, so hunters in the U.P. aren't delivered summons."
LaFave said: "The legal participation of hunters in our deer hunting tradition here in Michigan should never result in any type of infraction regardless of how much the DNR values 'information' for game management purposes. To assume hunters deep in the woods will have an internet connection and know their exact coordinates at the time of their harvest is absurd. The new mandate will only worsen the recent decline in hunting that has already occurred in our state.
"We have had a growing deer population in Michigan for quite some time – to an extent that snipers are being hired and veterinarians are required to sterilize deer to control the population. Meanwhile, the DNR implements overbearing measures, such as these, which drive hunters away from the sport or from Michigan altogether. Making failure to comply with the new extensive reporting requirements a misdemeanor with jail time and a fine will surely continue to drive individuals away from hunting in our state. This comes after the department continuously increases hunting fees, imposed a 'temporary' baiting ban in the southern U.P. that has yet to expire due to one positive case of CWD many years ago, and killed measures to make hunting easier for hunters with disabilities. The DNR needs to stop treating our hunters like parolees. The DNR's actions are leading to a growing deer population – including an increase of fatal car crashes involving deer – and a declining population of hunters. We need more hunters, and less hounding."
Recent legislative efforts have reduced penalties for low-level offenses related to hunting and fishing, such as failing to properly display hunting and fishing licenses, or failing to attach names and other identification to hunting blinds. The commission's order directly contradicts those efforts.
HB 6354 now moves to the Senate for further consideration.
#####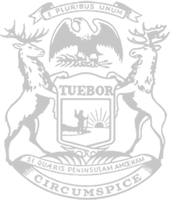 © 2009 - 2023 Michigan House Republicans. All Rights Reserved.
This site is protected by reCAPTCHA and the Google Privacy Policy and Terms of Service apply.