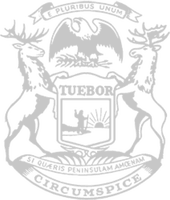 Rep. Tisdel puts forward common-sense plan to follow Michigan Constitution on elective abortions
RELEASE
|
September 22, 2023
State Rep. Mark Tisdel this week introduced a plan to establish reasonable and common-sense practices for post-viability abortions, which voters authorized in the Michigan Constitution when approving Proposal 3 last year.
"Michiganders on both sides of the aisle agree that after a child can survive outside the womb, abortions should be limited when not necessary to protect a woman's life or health," said Tisdel, R-Rochester Hills. "That's why Michigan voters specifically authorized common-sense regulations after a pregnancy reaches viability, and my plan will define viability based on medical science. While some politicians distort Proposal 3 to push extreme, unpopular policies that would undermine public health and require taxpayers to subsidize medically unnecessary abortions, a bipartisan majority can find a better way forward."
Tisdel's House Bill 5012 would prohibit abortions after viability unless medically indicated to protect the life or health of the pregnant woman, as determined by the judgment of a qualified medical professional.
Tisdel's proposal comes the same week a controversial package of bills that would expand abortion well past what voters approved in Proposal 3 earned bipartisan opposition that may halt any further progress in the Legislature. That bill package would repeal the most basic medical licensing and safety requirements for abortion clinics, pay for elective abortions with taxpayer funds, and eliminate informed consent requirements.
Polling conducted by Marketing Resource Group this year showed that 90% of Michigan voters support the licensing and inspection of abortion facilities for health and safety purposes. Further, the poll indicated that 63% of Michigan voters support Michigan's informed consent requirement for abortions.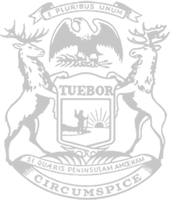 © 2009 - 2023 Michigan House Republicans. All Rights Reserved.
This site is protected by reCAPTCHA and the Google Privacy Policy and Terms of Service apply.