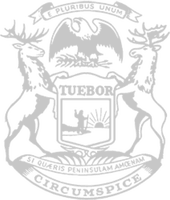 Rep. Markkanen votes for critical education, mental health funding in advancing budget plan
Plan includes investments in public safety, workforce growth and debt reduction
State Rep. Greg Markkanen has voted to advance a comprehensive budget plan to the governor's desk that invests in crucial resources for the U.P. while respecting state spending and hard-working taxpayers.
The plan Markkanen voted to approve continues to make increased investments in education, mental health, school safety and more. It also pays off long-term debt to provide more financial flexibility going forward and leaves billions of dollars available for tax relief that people desperately need in the face of surging costs.
"This budget proposal makes key commitments to services people across the U.P. rely on every single day," said Markkanen, of Hancock. "It's going to help families, students, workers and communities across our region. We're also not just signing a blank check. Paying down debt and continuing to fight for vital tax relief are key to a healthy economic future as we face uncertain economic times. I will continue to prioritize these efforts in the Legislature because these are priorities for people who want state government working effectively, efficiently and for them."
Highlights of the plan include:
Support for schools and students: A $19.6 billion school aid fund includes a record-high per-student base grant of $9,150, and a $575 million plan will help recruit and retain teachers as students catch up on lost learning during the COVID-19 pandemic. Special education programs will receive more than $1.9 billion, including a $246 million increase in reimbursements to help districts across the state and the U.P. improve services. An additional $168 million will support school safety, and $25 million will support school resource officers. A $500 million fund will help schools consolidate buildings or improve their efficiency. These investments come on top of the more than $6 billion in federal COVID-19 relief that Markkanen and the Michigan Legislature have approved for schools in the past two years.
A robust commitment to mental health: Mental and behavioral health facilities and programs are slated to receive a $625 million boost to improve services for both children and adults across the state, including in the U.P.
Public safety funding: A total of $130 million is included to support local law enforcement and public safety personnel. This includes help for police academies with scholarships and cadet salaries, community policing investments, EMS training, fire department equipment and communications tower upgrades.
Resources available to workers and local businesses: The plan provides resources for a variety of programs to help Michigan workers and businesses thrive, including community and economic development, the Going PRO Talent Fund which trains workers for high-demand jobs, and other efforts.
Reducing public debt: Escalating payments into public employee pension systems are crippling the finances of schools and local governments – and would continue to do so unless action is taken right now. The new budget allocates $2.6 billion to reduce debt in these systems, including $1.725 billion in K-12 and university systems, $750 million for local municipalities and $100 million in the Michigan State Police system. Markkanen said the funding will free up resources to be used for other services both now and in the future – which gets more money into schools and communities.
The plan now moves to the governor for consideration.
#####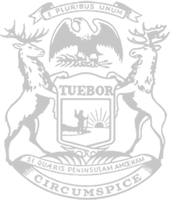 © 2009 - 2023 Michigan House Republicans. All Rights Reserved.
This site is protected by reCAPTCHA and the Google Privacy Policy and Terms of Service apply.