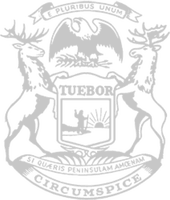 Rep. Markkanen: Legislature moves to protect life, law
State Rep. Greg Markkanen today announced his support for the Michigan Legislature's choice to protect and uphold state law.
Attorney General Dana Nessel recently refused to put forth a defense to a lawsuit filed by Planned Parenthood, which claims a Michigan law limiting abortion is unconstitutional. The Michigan House and the Senate have moved to intervene in defense of the lawsuit.
"Unfortunately, Dana Nessel has continued her troubling pattern of choosing which laws to enforce based on her partisan beliefs," said Markkanen, of Hancock. "While she's committed to being an activist instead of an attorney general, this decision from the Legislature is a commitment to standing up for the lives of the unborn and our state constitution. It has my full support going forward.
"While this case has been coined Planned Parenthood v Attorney General, they're both on the same side of this argument. I will continue to be on the side of life, and this decision by the Legislature takes a crucial step to ensuring that life is protected in Michigan."
The state law, which prohibits abortion in most circumstances, has been almost entirely unenforceable due to previous rulings by the U.S. Supreme Court. But a leaked draft opinion and recent reports surrounding the nation's highest court may signal that past decisions on abortion could soon be revised or overturned. The ongoing lawsuit from Planned Parenthood would work to enshrine the right to an abortion within the Michigan Constitution and prevent enforcement of the original Michigan law – regardless of new interpretations from the Supreme Court.
A Michigan Court of Claims judge has issued a preliminary injunction in the lawsuit which temporarily prevents enforcement of the law while the case moves forward.
#####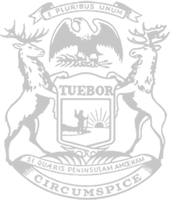 © 2009 - 2023 Michigan House Republicans. All Rights Reserved.
This site is protected by reCAPTCHA and the Google Privacy Policy and Terms of Service apply.