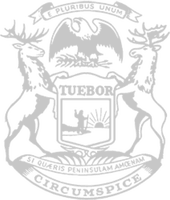 Rep. LaFave praises United States Supreme Court ruling on Dobbs v. Jackson Women's Health Organization
Lawmaker says court struck down imaginary right not written in the Constitution.
State Rep. Beau LaFave today praised the United States Supreme Court's momentous decision that the Constitution allows states to protect innocent human life before birth by preventing abortion.
"The United States Supreme Court today made the correct decision to follow the Constitution, where it has now been confirmed no 'right' to abortion is written," said LaFave, of Iron Mountain. "Roe v. Wade, and Planned Parenthood v. Casey are overturned, and now it's appropriately up to the people and their elected representatives to decide on abortion laws."
"Roe v. Wade, and Planned Parenthood v. Casey were bad case law to begin with," LaFave said. "When I was a student at Wayne State Law School, it was clear to me that these decisions were ridiculous. Democrats wanted to legalize abortion nationwide, but were unable to convince Congress, states' legislatures, and voters to pass the law they wanted. The U.S. Supreme Court agreed with their policy preferences, so they willed the 'right to abortion' into existence when deciding Roe v. Wade. It's fundamentally improper on every level for courts to make things up because they feel like it. Unelected judges revoked voters' right to make their own laws, and they stole that inherent power from the citizens and their elected representatives."
Before SCOTUS ruled on Roe v. Wade in 1973, Michigan had banned abortion since becoming a state. With today's ruling, the laws on the books should be enforced by state courts. However, Democrat Governor Gretchen Whitmer and Democrat Attorney General Dana Nessel sued in state court and found a judge to will into existence a right to abortion in Michigan's state constitution, according to LaFave.
"My fellow lawmakers and I have intervened in that lawsuit to ensure the rule of law is followed," LaFave said. "Michigan democrats want abortion to be legal up to nine months and paid for by your tax dollars. Since they can't get what they want through the peoples' elected representatives, they are once again attempting to upend the checks and balances of our constitutional republic."
"This is a momentous day. I thank the millions of women and men who prayed this day would finally come. Our prayers have been answered. Over 63 million abortions have taken place in the United States since the Supreme Court's 1973 Roe v. Wade ruling. I'm thrilled the courts finally fixed this mistake after so long. I completely agree with their decision. But, our pro-life movement is not over. We will continue to protect the life of the unborn, and help expected mothers during their pregnancy and beyond."
###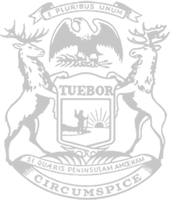 © 2009 - 2023 Michigan House Republicans. All Rights Reserved.
This site is protected by reCAPTCHA and the Google Privacy Policy and Terms of Service apply.