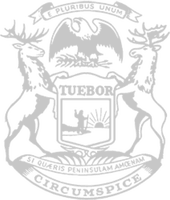 Legislature continues advancing Rep. Alexander plan to shore up government transparency, accountability
RELEASE
|
September 22, 2022
Senate panel, House approve bills to improve accountability for emergency powers
State Rep. Julie Alexander and the Michigan House of Representatives on Wednesday approved a detailed plan to bring greater accountability and transparency to Michigan's emergency powers.
The House vote on 23 bills followed the Senate Oversight Committee's morning approval of seven other bills that passed the House earlier this year. Alexander and other legislators put forward the comprehensive plan to ensure accountability for broad authority used by the governor and state agencies to address emergencies. The plan would set timeframes, strengthen oversight by the Legislature, eliminate redundant laws, and remove unnecessary powers.
"With this plan, legislators are doing our job to serve and represent the people of Michigan," said Alexander, R-Hanover. "We are revisiting laws on the books and revising them to better serve the citizens.
"Our plan will bring our emergency laws more in line with the people by promoting transparency for emergency powers, defining timeframes for emergency authority, and updating our laws to remove unneeded powers. While using emergency powers to meet the urgent needs of the moment, public servants must stay thoroughly accountable."
The overall plan would increase accountability by:
Setting reasonable timeframes: Some bills within the package would provide a specific role for elected legislators in the exercise of emergency powers, by ending the application of certain authority after 28 days, requiring the Michigan Legislature to decide whether to extend the power in that instance. The Senate panel on Wednesday approved Alexander's House Bill 6184, which would set a time limit and allow legislative reauthorization for epidemic orders issued by the Michigan Department of Health and Human Services, which were used quite broadly regarding COVID-19.
Ensuring transparency: In order to ensure lawmakers overseeing state departments are aware of the use of emergency authority, other bills would require the executive branch to notify the Legislature in a timely manner — typically 24 hours — after some powers are exercised. Alexander's House Bill 6199, which passed the House on Wednesday, would require legislative notification within 24 hours after the Michigan Department of Agriculture and Rural Development issues a notice to deal with dangerous insects or diseases affecting plants.
Cleaning up the law: Additional bills in the package would repeal unnecessary or outdated emergency powers, some of which have rarely or never been used. Other statutes to be repealed are redundant, granting power also authorized elsewhere in Michigan law.
Many of the bills received bipartisan support in the House. The entire 30-bill package is now in the Senate.
###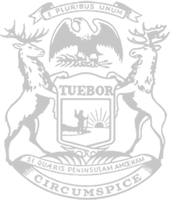 © 2009 - 2023 Michigan House Republicans. All Rights Reserved.
This site is protected by reCAPTCHA and the Google Privacy Policy and Terms of Service apply.