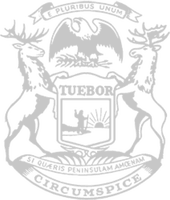 Growing coalition urges Michigan legislators to stand up for Michigan businesses, pass 'Buy Michigan' plan
RELEASE
|
September 21, 2022
State Rep. Graham Filler (R-Clinton County) and Senate Minority Leader Jim Ananich (D-Flint), with support from Michigan business owners and representatives from the Michigan Chamber, Small Business Association of Michigan and the Southwest Michigan Chamber of Commerce, today called upon state legislators to support House Bill 4902 and Senate Bill 117, also known as the Buy Michigan plan.
The bipartisan and bicameral legislation, introduced in February 2021, is intended to help more Michigan headquartered businesses successfully procure contracts with the State of Michigan.
Sen. Ananich and Rep. Filler are urging their colleagues to give "Buy Michigan" a chance.
"Creating good paying jobs right here in Michigan has always been one of my top priorities," Ananich said. "To do that, we must support Michigan's businesses and help them grow. That's what Buy Michigan is all about, giving Michigan businesses a fair shot that will benefit all of us."
"I've spent my time in Lansing fighting to create opportunities for Michigan's small businesses," Filler said. "This legislation is yet another tool that will allow us to help our businesses bounce back and put our tax dollars to good use by keeping more of it right here in Michigan."
Buy Michigan will require the State of Michigan to give Michigan companies a seven-day window to resubmit their original bid at a lower price if their bid is undercut by an out of state company. More than $16 billion is dedicated to procurement of goods and services through the Department of Technology, Management, and Budget (DTMB) every year. This legislation creates a tremendous opportunity to ensure more of Michigan's tax dollars support local businesses and invigorate Michigan's economy.
While the legislation gives local job-creators a competitive edge, it does not undercut the free market by requiring the contract go to a Michigan headquartered bidder. It maintains the requirement that DTMB award every taxpayer funded contract to the "responsive and responsible best value bidder."
Businesses, labor unions and affiliated organizations from across the State of Michigan including, AFSCME, the Michigan Chamber of Commerce, the Small Business Association of Michigan, and the Southwest Michigan Regional Chamber of Commerce and elected officials from Macomb County, Wayne County, Oakland County and the City of Detroit are joining companies like Detroit Salt by urging lawmakers to pass this important legislation.
Southwest Michigan Chamber of Commerce President Arthur Havlicek called Buy Michigan "a commonsense way to support Michigan businesses."
"Michigan is poised to receive billions in funding for a wide range of goods and services," Havlicek said. "Businesses all over Michigan were hit hard by Covid-19 and high inflation rates. We need out-of-the-box solutions to help us move forward. That is why I support Buy Michigan."
###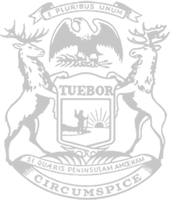 © 2009 - 2023 Michigan House Republicans. All Rights Reserved.
This site is protected by reCAPTCHA and the Google Privacy Policy and Terms of Service apply.