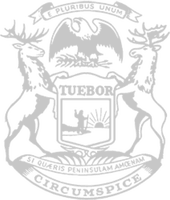 Column: Audit of secretary of state brings election security improvements, more remains to be done
RELEASE
|
September 13, 2022
By state Rep. Julie Alexander
A big part of my work as state representative is gathering information. I listen and learn from you — the people I serve — and in turn I help you obtain answers from your state government. As voters, we all expect free, secure elections, and I've heard from many of you concerned for the integrity of our foundational democratic processes.
Last year, seeking answers for Michigan citizens, I asked the nonpartisan Office of the Auditor General (OAG) about several election processes, including voter roll maintenance, training of election officials, and post-election risk-limiting audits. This March, the auditor general completed an audit of the Bureau of Elections within the Department of State. The report showed that Secretary of State Jocelyn Benson dropped the ball. The OAG's audit brought change, but an ongoing lawsuit and the secretary's actions in court indicate room for further improvement.
Accurate voter records are vital for election security. The names of voters who move or pass away should be removed from the qualified voter file (QVF) to reduce opportunities for fraud, but the OAG found discrepancies related to addresses and deaths.
The secretary of state also supervises post-election audits, which help confirm accurate results. However, the auditor general discovered that one in six of audits completed in 2020 did not recount the correct race. Benson didn't do her due diligence to ensure audits were conducted and reported correctly.
Local clerks work to administer our elections securely and accurately, but the auditor general determined that the state failed to train clerks adequately. More than half of county clerks had not completed training for post-election audits. The report also noted that the department had not created a certification program for audit training.
Thanks to the light shed by the auditor general, changes are coming to correct the secretary of state's mistakes. Although Benson's initial statement after the audit attempted to minimize her failures, staff have taken steps to comply with auditors' recommendations. In June, the department outlined completed and ongoing actions to correct the problems found in the audit.
According to the department, the Bureau of Elections has set up a quarterly process for comparing the QVF to driver license records to reconcile address discrepancies and identify deceased individuals. The bureau has also made strides to bolster post-election auditing, and it has already instituted audit training certification for county clerks. Last month, reporting from Michigan Capitol Confidential confirmed the department's progress. Transparency led to change.
These welcome changes are absolutely necessary, although Benson is currently fighting a lawsuit that questions the validity of about 26,000 registered voters who may be deceased. Every Michigan voter — especially our secretary of state — should want to get to the bottom of this and, if the claims are correct, remove the ineligible names. Despite Benson's opposition, a judge recently ruled the case can proceed.
The secretary of state clearly still has work to do to safeguard our elections and ensure voter confidence. Additional changes to Michigan law would help secure elections, too. I've supported common-sense reforms, including proposals to make it easier for the secretary of state and local clerks to clean the voter rolls, although Gov. Gretchen Whitmer has vetoed many of our efforts.
Benson may have improved her department since the audit, but more must be done — within the Department of State and by the Legislature — to preserve election integrity in Michigan.
I will never stop fighting to protect your right to vote in free, fair elections. I'll keep listening to your concerns, raising questions, demanding answers, and making Michigan government accountable to the people — so our state can serve you better.
###
State Rep. Julie Alexander, R-Hanover, represents the 64th House District, which includes the city of Jackson and the townships of Concord, Hanover, Napoleon, Parma, Pulaski, Sandstone, Spring Arbor, and Summit.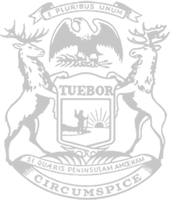 © 2009 - 2023 Michigan House Republicans. All Rights Reserved.
This site is protected by reCAPTCHA and the Google Privacy Policy and Terms of Service apply.