Rep. Tisdel to continue efforts to strengthen government transparency, ethics
RELEASE
|
November 13, 2023
Rochester Hills legislator opposes weak financial disclosure
State Rep. Mark Tisdel said he will continue working to secure meaningful government transparency and accountability measures after the Legislature adopted insufficient financial disclosure requirements for state officials.
Tisdel opposed Senate Bills 613-616 in a 2:30 a.m. vote last Thursday. Michigan voters approved Proposal 1 in 2022 — a constitutional amendment to require legislators, the governor, and other state officials to report their personal finances — and Tisdel said the bills should require more detailed disclosure and tougher penalties.
"Last year, Michigan voters demanded real transparency from their elected officials, so I voted against this half-hearted legislation that fell far short," said Tisdel, R-Rochester Hills. "The weak disclosure requirements in these bills leave crucial information about public servants' finances unreported, and the weak consequences for officials who don't comply are a slap on the wrist. Even the process surrounding this weak legislation lacked transparency. The bills were written behind closed doors, and they skipped House committee hearings and came up for a vote in the middle of the night."
The constitutional amendment requires the Legislature to put the disclosure requirements in place by the end of 2023. Tisdel and House Republicans introduced implementation legislation in March as part of a broader transparency plan, but the Democratic-majority Legislature did not take action on the bills. Instead, Democratic leadership moved the weaker legislation, which was not introduced until late October.
Tisdel said meaningful financial disclosure should include more details about officials' income, assets, and gifts or trips they receive. Unlike the House Republican plan, the bills that passed the Legislature do not require details about how much an official earns from other sources of income or the value of assets, and the bills only require disclosure of a gift or travel payment if a lobbyist has already reported it. Tisdel criticized the weak penalties for filing a false or incomplete disclosure report — a $2,000 civil fine. The Republican plan would make false reports a misdemeanor. Tisdel also expressed concern that the weaker bills even allow officials and candidates to pay late filing fees from their campaign committees, instead of their personal funds.
"People deserve to know that their representatives won't put their own financial interests above the needs of the state, and making our government more open and accountable to Michiganders has been one of my legislative priorities," Tisdel said. "I'll keep doing my part to deliver more transparent reporting and more robust ethical standards in our government."
This year, in addition to the sweeping government transparency plan, Tisdel has introduced plans to clarify the Freedom of Information Act (FOIA) as it applies to school curriculum and to disclose various state agreements. In the previous legislative term, he spearheaded legislation to expand FOIA to the governor and Legislature and to require financial disclosure by state officials. Tisdel also voted to put Proposal 1 on the ballot in 2022.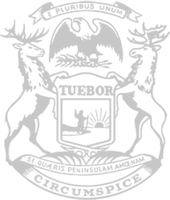 © 2009 - 2023 Michigan House Republicans. All Rights Reserved.
This site is protected by reCAPTCHA and the Google Privacy Policy and Terms of Service apply.