Rep. Schuette: Lackluster Democrat Disclosure plans fail to deliver on promise to Michigan
RELEASE
|
November 13, 2023
State Representative Bill G. Schuette today criticized the Democrat-led financial disclosure legislation the House passed around 2:00 AM last Thursday morning. Schuette noted the legislation's numerous shortcomings, glaring loopholes and failure to meet the expectations of the overwhelming majority of Michigan voters who approved Proposal 1 last year.
Senate Bills 613-616 are the minimalist disclosure requirements for Michigan's state-level elected officials recently rammed through by Democrats. But Schuette said the bills provide weak enforcement that won't stop people from masking assets, allow fines for violations to be paid with a campaign account and give the Legislature no ability to investigate conflicts of interest.
"A $2,000 fine you can pay with your campaign account will do nothing to encourage honest and truthful financial disclosure from elected officials," Schuette said. "Instead, it will only encourage the use of campaign slush-funds to cover up their conflicts of interest.
"I'm disappointed our state Legislature missed an opportunity to truly provide meaningful financial disclosure and answer what voters asked for last November. Michigan's record for government transparency has long been an embarrassment for our state and these laws fail to resolve some of our most glaring issues. I'll continue to work for an advocate for true accountability measures that help restore faith in government."
On the House floor into the early morning when the bills were passed, Representative Schuette introduced amendments with his Republican colleagues to strengthen the financial disclosure legislation by requiring specific income levels and sources to be disclosed and requiring lawmakers to disclose familial relations to lobbyists. Democrat leadership gaveled down the amendments before they could receive a vote.
In November of 2022, Michigan voters approved ballot Proposal 1, a proposal to require Michigan's legislators, governor, lieutenant governor, secretary of state, and attorney general to file annual public financial disclosure reports after 2023. Specifically, the proposal requires disclosure of assets, liabilities, income sources, future employment agreements, gifts, travel reimbursements and positions held in organizations except religious, social and political organizations.
The ballot proposal passed with over 65 percent approval, a clear mandate sent to the Legislature to act, Schuette said. A series of conflict of interest scandals in the House in recent months has also showcased a need for greater transparency from legislators.
In March, Schuette spearheaded a House Republican plan that would improve Michigan's lackluster standing on government transparency through comprehensive ethics and transparency reforms. The unveiling of the proposals corresponded with "Sunshine Week", which promotes greater transparency in government.
On top of expanding the Freedom of Information (FOIA) Act to ensure the governor and legislators will no longer be exempt from Michigan's sunshine laws and creating constitutionally required financial disclosure forms for lawmakers so conflicts of interest can be better regulated, the plans also prohibit legislators from voting when they or an immediate family member could personally benefit and form bipartisan ethics committees to look at conflict of interest matters instead of housing that responsibility within the Secretary of State, as the current plans do.
The House Ethics and Oversight Committee has yet to take up the legislation.
PHOTO INFORMATION: State Rep. Bill G. Schuette speaks on financial disclosure legislation before the Michigan House on Thursday, Nov. 9. Schuette said the bills, Senate Bills 613-616, do not go far enough in providing real transparency for people who voted to approve disclosure measures through Proposal 1 last November.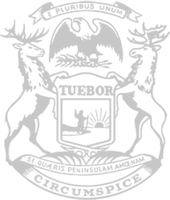 © 2009 - 2023 Michigan House Republicans. All Rights Reserved.
This site is protected by reCAPTCHA and the Google Privacy Policy and Terms of Service apply.