Rep. Schmaltz stands up for Michigan families, calls for SNAP fraud protections
State Rep. Kathy Schmaltz today said weak security protocols surrounding the federal Supplemental Nutrition Assistance Program (SNAP) have hurt thousands of Michigan families who have had their food assistance benefits stolen.
In May, Attorney General Dana Nessel announced charges for a group accused of making at least $4 million in fraudulent purchases by stealing benefits from over 8,000 electronic benefit transfer (EBT) cardholders.
Schmaltz, R-Jackson, recently introduced legislation calling on the federal government to implement stronger security measures for SNAP, which provides resources for low-income individuals and their families who would otherwise be unable to afford enough food to feed themselves.
"Fraud not only undermines the integrity of the Supplemental Nutrition Assistance Program but also inflicts direct harm on those who can least afford it," Schmaltz said. "It's time for the federal government to step up its game and use modern technology to fight against fraud so that every dollar designated for assistance reaches the families who depend on SNAP benefits to put food on their tables."
Schmaltz said antiquated technology and limited oversight from the U.S. Department of Agriculture exacerbate the problem. Instead of updating its technology to protect SNAP beneficiaries, the USDA simply issues warnings that SNAP's EBT cards, which still use the old magnetic stripe technology, can be skimmed by scammers.
"Struggling families carry the burden of SNAP fraud, often going weeks without the benefits stolen from them," Schmaltz said. "By failing to update its technology, the USDA creates more work for both the victims and law enforcement who spend time and resources investigating the fraud."
Schmaltz's measure, House Resolution 127, urges the USDA to implement new technology by switching EBT cards from magnetic stripe cards to chip-enabled cards and requiring additional identity verification. It also calls upon Congress to pass federal legislation aimed at reducing SNAP fraud.
###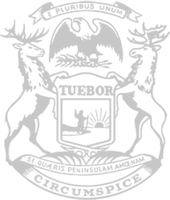 © 2009 - 2023 Michigan House Republicans. All Rights Reserved.
This site is protected by reCAPTCHA and the Google Privacy Policy and Terms of Service apply.