Rep. Schmaltz spearheads plan to make sure children with dyslexia learn how to read
State Rep. Kathy Schmaltz recently introduced a plan to provide crucial assistance to Michigan students with dyslexia, ensuring they receive the necessary support for their educational development.
House Bill 5135, introduced by Schmaltz, would guarantee that students at every school district in Michigan have access to at least one teacher trained in the Orton-Gillingham method, a well-established and effective approach to teaching students with dyslexia.
"I want to make sure all children have an opportunity to succeed in school, regardless of any learning differences they may have," said Schmaltz, R-Jackson. "By ensuring that teachers in every community are trained in the Orton-Gillingham method, we will take a significant step toward creating an inclusive and supportive learning environment for all of our students with dyslexia."
Dyslexia is a hereditary learning disability that affects how individuals read, write, and spell. Research from the National Institutes of Health has shown that about 20 percent of the U.S. population is affected by dyslexia. Walt Disney, Leonardo da Vinci, Albert Einstein, Jennifer Aniston, Jay Leno, Susan Summers, Henry Winkler, Cher, Keanu Reeves, John Lennon, and Keira Knightley are just a few of the notable people with dyslexia.
It's important to provide students with specialized instruction and support tailored to their needs, which is precisely what Schmaltz's plan seeks to achieve. The Orton-Gillingham method is a widely recognized, multi-sensory approach that emphasizes sight, hearing, touch and movement. It has proven to be effective in helping students with dyslexia improve their reading and language skills.
Schmaltz said House Bill 5135 was designed with the collaboration of education experts and already has bipartisan support, with 20 co-sponsors signing on before she introduced the measure last week.
"People with dyslexia are intelligent and creative," Schmaltz said. "They just process language and the written word differently. Research has shown how to teach young people with dyslexia successfully. It's time we finally implement this method in our schools."
Schmaltz's plan was referred to the House Education Committee for consideration.
###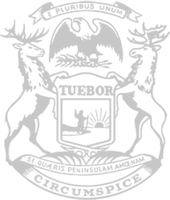 © 2009 - 2023 Michigan House Republicans. All Rights Reserved.
This site is protected by reCAPTCHA and the Google Privacy Policy and Terms of Service apply.