Rep. Schmaltz seeks common-sense solution to give students more access to school counselors
RELEASE
|
September 20, 2023
State Rep. Kathy Schmaltz this week voiced the need to have a bipartisan conversation about how to attract more school counselors to help Michigan students after a House committee held a hearing on legislation that would require every school district in Michigan to maintain a specific counselor-to-student ratio.
House Bill 4081 seeks to establish a minimum requirement of one school counselor for every 250 pupils.
"We need to make sure kids who are struggling with mental health challenges have someone to talk to," said Schmaltz, R-Jackson. "It's undeniable that our students would benefit from more access to counseling services. However, we must recognize the stark reality that we do not presently have a sufficient number of counselors in Michigan to meet this need effectively."
Schmaltz has also heard from several local superintendents who expressed concerns about the potential fiscal impact of the legislation.
"I have heard directly from school superintendents who are deeply worried about the additional financial implications of this bill," Schmaltz said. "While we all agree on the importance of counseling services for our students, it's crucial that we work together to find a sustainable solution that doesn't place an undue financial burden on our already stretched school districts."
Schmaltz emphasized the need for a comprehensive bipartisan solution to address the shortage of qualified school counselors across the state.
"Simply imposing a mandate without addressing the root issue may end up hindering the quality of counseling services our students receive – and that's certainly not what we want," Schmaltz said. "We must work together on a bipartisan basis to find solutions to attract more talented individuals to the counseling profession."
###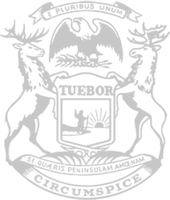 © 2009 - 2023 Michigan House Republicans. All Rights Reserved.
This site is protected by reCAPTCHA and the Google Privacy Policy and Terms of Service apply.