Rep. Schmaltz: Political games block legislation that helps vulnerable people
RELEASE
|
November 14, 2023
As Legislature adjourns, representative highlights priorities left unfinished
State Rep. Kathy Schmaltz, R-Jackson, today expressed frustration that several bipartisan priorities were not addressed before the Legislature canceled session for the rest of the year.
The Michigan Legislature adjourned for the year today, just a week after Democrats learned they had lost their narrow majority in the House of Representatives and would soon be faced with a 54-54 bipartisan split. This is the first time in more than 50 years that the Legislature has adjourned before December.
"The people of Michigan are tired of partisan divides and political games. They want their elected leaders to work together, no matter their party, and find solutions that help everyone," Schmaltz said. "It's disheartening that the opportunity for productive discourse was cut short by the decision to adjourn early. I was hopeful we would be able to rise above party lines, put aside our differences and really focus on what Michigan families need."
Specifically, Schmaltz has been advocating for two pieces of legislation she introduced with co-sponsors from both sides of the aisle.
House Bill 4578, which would ensure retirees from the Michigan Department of Corrections receive the same tax cuts approved earlier this year for other first responders, was briefly placed on the House's agenda for Nov. 9, the House's last voting day of the year. So was House Bill 4694, Schmaltz's plan to help young people as they age out of the foster care system.
Unfortunately, both measures were delayed while the House considered other items that passed along partisan lines.
"Good policy ideas deserve consideration – it shouldn't matter who is sponsoring the legislation or whether the word 'Republican' or 'Democrat' appears next to their name," Schmaltz said. "These bills help vulnerable children and offer relief to seniors who spent their lives serving our communities while guarding our prisons. It's too bad we couldn't keep working till the end of the year on bipartisan priorities like these."
###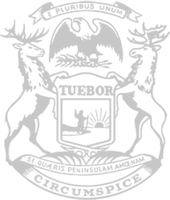 © 2009 - 2023 Michigan House Republicans. All Rights Reserved.
This site is protected by reCAPTCHA and the Google Privacy Policy and Terms of Service apply.