Rep. Schmaltz: Lean Rocket Lab in Jackson awarded grant to help support small businesses
RELEASE
|
November 16, 2023
State Rep. Kathy Schmaltz today announced Lean Rocket Lab in Jackson has been selected to serve as one of 27 entrepreneurial hubs providing resources and support to small businesses across Michigan.
Lean Rocket Lab received a $1.4 million grant through the state's new Small Business Support Hubs program, funded with federal dollars set aside for programs to support small businesses disproportionately impacted by COVID-19.
"In the face of tough times and rising inflation, this support will offer a lifeline for small businesses in Jackson and beyond," Schmaltz said. "It means Lean Rocket Lab can now reach even more people, helping family-owned businesses and hometown innovators overcome challenges and ensuring our local economy stays strong."
Lean Rocket Lab is a business incubator designated to support tech-focused entrepreneurs in Jackson County. It offers access to educational resources, professional service providers, and experts like engineers, prototypers and manufacturers. It also operates Local, a program specifically designed to help neighborhood-based small business owners. The program consists of a six-week boot camp, intensive mentorship and support, and access to small business lending and milestone-based grant funding.
###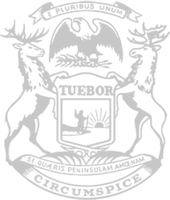 © 2009 - 2023 Michigan House Republicans. All Rights Reserved.
This site is protected by reCAPTCHA and the Google Privacy Policy and Terms of Service apply.