State Representatives Bill G. Schuette, Nancy DeBoer (center), and Kathy Schmaltz introduce House Bills 5264-5268 on Wednesday, Oct. 25.
Rep. Schmaltz leads effort to make life more affordable for Michigan families
State Rep. Kathy Schamltz this week introduced a plan to help families who are struggling with surging costs.
House Bills 5264-5268 address affordability by creating a state child tax credit that is 50 percent of the federal credit, exempting infant and toddler items from both sales tax and use tax, and establishing Child Care Savings Accounts that allow parents to deduct money deposited for childcare costs from their taxable income.
"With rising costs and daily challenges, I understand the struggles that parents face and want to make a real difference in the lives of families," said Schmaltz, of Jackson. "With this transformative plan, we will help alleviate the strain on hardworking parents and ensure that Michigan kids get the best possible start in life."
Schamltz is sponsoring the plan alongside State Reps. Bill G. Schuette and Nancy DeBoer.
"Michigan families are having to work even harder to make ends meet as costs for basic childcare items continue to rise," said Schuette, of Midland. "If we truly want to grow our state, a critical first step is making it more affordable to raise a family. This package of bills will allow hard-working families to keep more of their money and provide much-needed financial relief."
House Republicans have been prioritizing proposals addressing the high cost of living since the start of the 2023-24 legislative term. This includes protecting an automatic income tax rollback earlier this year and working to raise the Earned Income Tax Credit, with a push to make the increase retroactive for the 2022 tax year so workers and families could start seeing savings immediately.
Other reforms House Republicans advocated for included increased deductions on all income for seniors 67 and older, along with new exemptions for retirement income for seniors ages 62 to 66 who have watched rising costs eat away at their savings and forced some back to work. These efforts continue to prioritize people's pocketbooks amidst expensive fill-ups at the gas pump, grocery costs that grew by over 11 percent in a one-year span from January 2022 to 2023, and the worst housing affordability market in close to 40 years, according to various research and reports.
"As a mother of three, I know raising a family is an incredibly important responsibility. Skyrocketing costs are making that even more difficult," said DeBoer of Holland. "I am proud to be a sponsor of this legislative package that will help provide financial relief for hardworking Michigan families."
###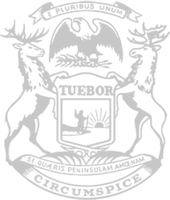 © 2009 - 2023 Michigan House Republicans. All Rights Reserved.
This site is protected by reCAPTCHA and the Google Privacy Policy and Terms of Service apply.