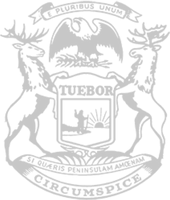 Rep. Roth helps secure key investments for Traverse City area with signed budget
State Rep. John Roth today highlighted funding within a signed state budget plan that is part of his continued commitment to making Traverse City a better place to live, work and raise a family.
A total of $2 million will go toward revamping building space for the Traverse City Curling Club. The plan is part of 17 Michigan Infrastructure Grant projects across the state for the fiscal year beginning Oct. 1.
Roth said the project will remake existing unused space and spur recreational activity.
"These are projects that provide transformational opportunities for areas throughout Michigan, and I worked to make sure Grand Traverse County had access to this vital grant program," Roth said. "Whenever we can take existing property and repurpose it, it's healthy and keeps our areas vibrant.
"It's important to ensure Traverse City continues to be attractive and competitive for residents and jobs, and I will keep fighting so that our area has resources to support offerings that are necessary to compete as a community."
Roth also specifically highlighted mental health and public safety funding within the signed plan for the upcoming fiscal year beginning Oct. 1. Mental and behavioral health facilities and programs are slated to receive a $625 million boost to improve services for both children and adults across the state, including in northern Michigan.
Keeping communities strong and safe is also a major component of the budget. A total of $130 million will support local law enforcement and public safety personnel throughout the state. This includes help for police academies with scholarships and cadet salaries, community policing investments, EMS training, fire department equipment, emergency communication upgrades, and more.
"I have heard from many people who want to make sure resources are there to keep their families, neighborhoods and communities safe and that they'll have resources available in times of emergency," said Roth, of Traverse City. "This is an investment in our state's future. It prioritizes using tax dollars responsibly to ensure we have strong families and strong communities going forward. That's the model for an even better Michigan – and it's what I fought for throughout this budget process."
#####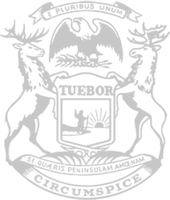 © 2009 - 2023 Michigan House Republicans. All Rights Reserved.
This site is protected by reCAPTCHA and the Google Privacy Policy and Terms of Service apply.