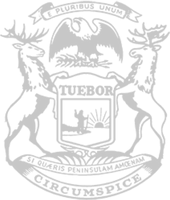 Rep. O'Malley's plan to support state's maritime commerce now law
Planned framework from state Rep. Jack O'Malley to ramp up Michigan's commitment to its vital shipping industry was signed into law today by Gov. Gretchen Whitmer.
House Bill 5291, now Public Act 158 of 2022, creates a Port Facility Improvement Grant program to expand and create public and private ports within the state. It also creates the Maritime and Port Facility Improvement Office within the Michigan Department of Transportation – devoting a specific office to water commerce.
"Michigan should not be content with getting beaten by other states around us when it comes to shipping commerce on our Great Lakes," said O'Malley, of Lake Ann. "Illinois only has roughly 80 miles of shoreline and they invest more in maritime than us. This is a renewed commitment to maritime commerce and works to unlock our incredible economic potential in this sector. I'm excited for what the future holds – and we must now work on a funding mechanism to further support this plan."
When hearing testimony on the plan in the House Transportation Committee, which O'Malley chairs, port officials outlined the desperate need for a system that will help Michigan compete domestically and internationally.
"This has not been a priority and we've paid a price for passiveness," O'Malley said. "This is a first step in ensuring the viability of our ports and delivering on the untapped economic potential of Michigan's navigable waterways and coastal areas.
"I believe we can return our state to the water transportation hub that once was a great strength."
The bill enjoyed broad bipartisan support in the House and advanced unanimously through the Senate enroute to the governor's desk.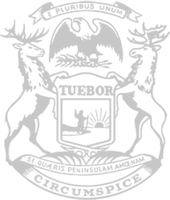 © 2009 - 2022 Michigan House Republicans. All Rights Reserved.
This site is protected by reCAPTCHA and the Google Privacy Policy and Terms of Service apply.