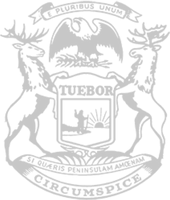 State Rep. David Martin testifies in support of his plan during a House Natural Resources and Outdoor Recreation Committee hearing on March 24.
Rep. Martin leads effort to improve access to funding for local water projects
House approves bipartisan plan to help local communities
State Rep. David Martin is spearheading a bipartisan plan to make critical funding for water infrastructure projects more accessible to Michigan communities.
Martin, of Davison, said outdated and overcomplicated processes make it difficult for many local communities to access federal funding for drinking water and wastewater infrastructure projects through a revolving loan fund administered by the Michigan Department of Environment, Great Lakes and Energy (DEGLE). The effort he is leading will streamline the processes and make funds easier to access.
"Our local communities know how important clean drinking water is and they want to make improvements to their water systems – but it can also be incredibly expensive, especially for smaller municipalities," Martin said. "My goal is to simplify the application process and make the existing federal funding for water infrastructure projects more readily accessible to small and rural communities."
House Bills 5890-92 make various updates to the Drinking Water State Revolving Fund and Clean Water State Revolving Fund, so critical infrastructure projects for drinking water and wastewater can be executed more efficiently.
The plan was approved by the Michigan House today with overwhelming bipartisan support, advancing it to the Senate for further consideration.
###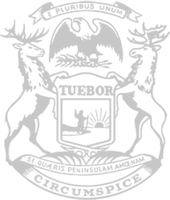 © 2009 - 2022 Michigan House Republicans. All Rights Reserved.
This site is protected by reCAPTCHA and the Google Privacy Policy and Terms of Service apply.