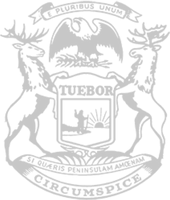 Rep. LaFave's plan allowing after-hours gasoline sales passes Michigan House
RELEASE
|
December 17, 2020
U.P. lawmaker's measure could be lifesaving 
The Michigan House this week approved a plan spearheaded by state Rep. Beau LaFave to allow after-hours gasoline sales – a plan that could save lives, especially for late night or early morning drivers.
House Bill 4792 is not only a common-sense measure that will allow customers in sparsely populated areas like the Upper Peninsula to have access to fuel 24 hours a day, LaFave said, but Michigan would join most other states in the United States that use this practice as a standard, including neighboring states such as Wisconsin and Ohio.
"It's not the early 1900s anymore, which is why most other states don't require the presence of a gas station attendant to sell fuel," LaFave said. "We have brand new gas pumps and handles that are extremely safe and easy for consumers to use. Those safety standards don't change."
 LaFave, of Iron Mountain, said his plan is important to public safety. His legislation would make it economically feasible for stations to be open 24 hours a day – meaning people would not have the fear of running out of gas on bitter cold Upper Peninsula nights and in other emergency situations.
"When I leave Lansing after a day of committee or session at say 8 p.m., which happens frequently, I don't get home until past 4 a.m.," LaFave said. "With many U.P. gas stations spread apart 50 or so miles, there have been times I've cut it close and almost ran out of gas. Sure, we all have good intentions to prevent ourselves from getting dangerously low to begin with, but it happens to the best of us.  We've all been there. And, let me add, I'm an adult. Think of all the new drivers, many being teenagers. Do you really expect they're always going to have a full tank of gas? Or even half?
"My plan is smart, and it could potentially save lives. What happens if it's 3 a.m. and a teen driver, or anyone for that matter, breaks down on the side of the road? Add in the freezing weather and it's even worse. We can prevent this from happening."
In regions such as southeast Michigan, LaFave said allowing stations to be open around-the-clock – including times when a station is not staffed – will limit congestion and space out traffic at stations, also helping prevent the spread of COVID-19.
"Speaking of our frontline workers, these are heroes who are often working over 12-hour shifts," LaFave said. "Let's have their backs the way they have ours. I can imagine it would be incredibly frustrating to get off of a long shift and potentially get stuck somewhere.
"It's time we get rid of this completely unnecessary government overregulation."
LaFave's measure now heads to Gov. Gretchen Whitmer for her consideration.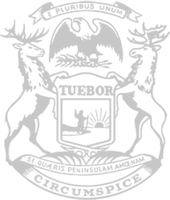 © 2009 - 2021 Michigan House Republicans. All Rights Reserved.
This site is protected by reCAPTCHA and the Google Privacy Policy and Terms of Service apply.