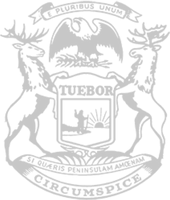 Rep. LaFave: Governor vetoes plan to allow after-hours gasoline sales
RELEASE
|
December 31, 2020
Rep. Beau LaFave, of Iron Mountain, today said he is extremely disappointed Gov. Gretchen Whitmer chose to veto his measure to allow after-hours gasoline sales – a plan that could have undoubtedly saved lives in the future, especially for late night or early morning drivers.
"Michigan is one of a small minority of states that require employees be present at all hours for fuel sales to occur," LaFave said. "This decreases the number of stations open, increases congregation at these fewer open locations, and increases staff and customers' chances of contracting COVID-19. The Governor is forcing all restaurants closed but mandating gas stations send employees to work during a pandemic. All Michigan border states allow unattended fueling, and they have for years."
LaFave added that this bill was about more than COVID.
"In Michigan's UP and Northern Lower, you can drive 50 to 100 miles at night before seeing an open gas station," LaFave said. "Couple this with poor cell reception, below-zero temperatures, and inexperienced teenage drivers, and you have a recipe for a tourist or resident running out of fuel and freezing to death for want of a gallon of gas.
"The Governor claims that she's worried about unattended gas-stations staring forest fires. The bill also required stronger environmental protections and fire prevention technology than nearly any other state in the USA. However, her veto means we don't get these new protections. The bill allowed locals to decide whether they wanted unattended fueling.
"Maybe Iron Mountain and Escanaba are happy with the one station they have open 24/7. It's about 60 miles between the two, and you pass more than 10 stations all closed at night because of Whitmer and her departments stupid regulations. Shouldn't those small communities have a say? Not according to Whitmer, who's acting like a dictator."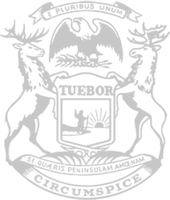 © 2009 - 2021 Michigan House Republicans. All Rights Reserved.
This site is protected by reCAPTCHA and the Google Privacy Policy and Terms of Service apply.