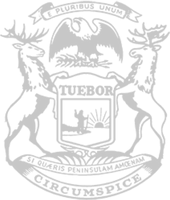 Rep. LaFave: Governor continues to play games with Line 5, potentially ready to freeze out U.P. families by next winter
RELEASE
|
December 17, 2020
State Rep. Beau LaFave, of Iron Mountain, today said it's unacceptable Gov. Gretchen Whitmer has ordered Enbridge's Line 5 pipeline to shut down next spring without an alternative plan in place – despite hundreds of thousands of Northern Michigan families relying on it every day.
Line 5, which stretches under the Straits of Mackinac, transports around 65 percent of the propane used for heating homes and businesses in the Upper Peninsula.
 "Gov. Whitmer has shown time and time again that she doesn't care about the Upper Peninsula or the people who live here," LaFave said. "It's inexcusable to attempt to close Line 5 without a viable alternative to protect the lives and livelihoods of UP residents. Last month, she dropped a bombshell on our region, then cut and ran. Enough of the petty games. Keep Line 5 up and running, and let's focus our energy on getting the new tunnel built."
LaFave said the agreement reached between state leaders and Enbridge is the most practical plan for protecting our natural resources, providing hundreds of jobs, and delivering resources to Northern Michigan families.
"Enbridge is even paying the full tab for the $500 million project, so Michigan's hard-working taxpayers don't have to empty their own pockets," LaFave said. "The governor needs to give Yoopers a break. This Christmas we can't see our friends and families, and next Christmas we're going to get to worry about how to heat our homes. Big Gretch is unfortunately morphing into Big Grinch before our cold, sad eyes."
LaFave said despite the order to shut down the line and the many pushbacks with the construction of the new tunnel, he will continue to advocate for the continuation of the project.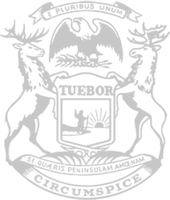 © 2009 - 2021 Michigan House Republicans. All Rights Reserved.
This site is protected by reCAPTCHA and the Google Privacy Policy and Terms of Service apply.