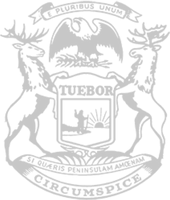 Rep. Johnson, House Oversight Committee meets with new UIA director
House Oversight Committee Chairman Steve Johnson (R-Wayland) today held a hearing with new state Unemployment Insurance Agency Director Julia Dale, as people throughout Michigan demand more efficiency and effectiveness from the struggling agency.
Dale was formerly the director of the Department of Technology, Management and Budget before assuming the role of UIA director.
"It's important to be a good partner with UIA and have a solid working relationship so we can provide needed oversight, remedy mistakes and create a system that serves people more effectively," Johnson said. "This was a good starting point under new leadership. The agency has clearly struggled to meet the needs of the people. Many legislators and their staffs have been handling unemployment questions and case concerns for well over the past year. We've been in this together, and it's important to continue working with the agency to establish a better way forward."
In speaking with Dale, Johnson outlined key pillars of effectiveness that UIA should strive to meet – most notably transparency and customer service. He highlighted the agency's failure to notify nearly 700,000 people of a state error involving changes in qualification for federal Pandemic Unemployment Assistance (PUA) earlier this year. The Legislature was also left in the dark regarding the faulty criteria as they had been speaking with people almost daily about UIA issues and unfulfilled benefit claims.
"It was good to hear Director Dale commit to taking transparency seriously, both to the public and to representatives of the people," Johnson said. "There are a number of problems that could have been solved had the agency took greater strides in this area."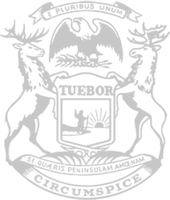 © 2009 - 2022 Michigan House Republicans. All Rights Reserved.
This site is protected by reCAPTCHA and the Google Privacy Policy and Terms of Service apply.