Rep. Harris votes against proposal that will raise electricity prices, hamper reliability
State Rep. Mike Harris last night stood up for Oakland County residents and small businesses and voted against legislation that will cause an increase in electricity prices while exacerbating power failures.
Harris said this progressive legislation would mandate 100% "clean" electricity production by 2040, requiring expensive construction of wind and solar power and leading to the closure of natural gas plants. The shift to less reliable power sources would increase the likelihood of blackouts and brownouts, and residents will see higher electricity bills to cover the costs of new equipment.
"Drawn-out power outages have kept Michigan families in the dark for days on end, but this Green New Deal will take this bad systemic problem and make it worse," said Harris, R-Waterford. "This extreme legislation does nothing to fix our failing power lines. Instead, it needlessly abandons reliable power plants and puts our trust primarily in less reliable wind and solar energy — expensive replacements that Michiganders will have to pay for. Higher electric bills in exchange for more blackouts is a terrible deal for Michigan residents."
The "clean" energy mandates under the bills would effectively ban reliable natural gas plants, with an impractical exception only if a plant incorporates expensive, rare carbon capture technology. The final bills would also repeal a cap limiting electric rate increases for offsetting the cost of renewable standard compliance.
An expert analysis projects that average monthly electric bills could nearly double under the legislation, and California, which adopted similar mandates in 2018, has seen rate increases dramatically outpace national increases. California has also started to backtrack on its energy mandates after widespread blackouts and brownouts.
The legislation would also give the Michigan Public Service Commission, a three-member panel of state bureaucrats, authority to approve green energy projects, taking away local communities' discretion over the placement of wind turbines and solar farms.
"In order to meet these burdensome requirements, the legislation allows state bureaucrats to reach into local communities and approve wind and solar farms contrary to local wishes," Harris said. "Local issues should be decided locally. I voted to protect local control."
The House of Representatives passed Senate Bills 271, 273, 277, 502, and 519, and House Bills 5120-5121 along party lines.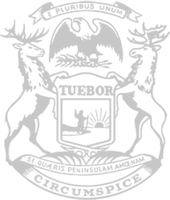 © 2009 - 2023 Michigan House Republicans. All Rights Reserved.
This site is protected by reCAPTCHA and the Google Privacy Policy and Terms of Service apply.