Rep. Mike Harris, right, joins a press conference calling on the House of Representatives to adopt a bipartisan resolution standing with Israel and condemning the Hamas terrorist attacks.
Rep. Harris supports bipartisan resolution after terrorist attacks against Israel
State Rep. Mike Harris is backing a bipartisan measure that reaffirms support for Israel after terrorists attacked the nation this month.
Harris, R-Waterford, on Wednesday joined his colleagues in calling for approval of House Resolution 146, which condemns the Hamas terrorist attacks against Israel. Those attacks have killed more than 1,300 people, including at least 30 Americans. The resolution also calls for Hamas to release the hundreds of people it has taken hostage.
"Hateful terrorists have murdered, abused, and kidnapped innocent people in Israel, and Michigan must stand with America's close ally against the evils of Hamas," Harris said. "This bipartisan resolution clearly and loudly condemns the horrific acts of terrorism and demands that Hamas release the hostages they've taken. This tragedy has deeply affected our state and the many Michiganders with ties to Israel. The House of Representatives should join together, denounce terrorism, and show our support for Israel in their hour of tragedy."
The Michigan Senate passed a bipartisan resolution supporting Israel and condemning Hamas earlier Wednesday, and Harris expressed hope that the House would quickly do the same.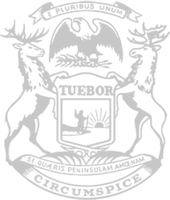 © 2009 - 2023 Michigan House Republicans. All Rights Reserved.
This site is protected by reCAPTCHA and the Google Privacy Policy and Terms of Service apply.