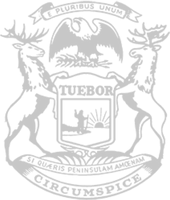 Rep. Glenn vows to continue efforts to protect whistleblowers who report problems, suggest improvements in state government
Rep. Annette Glenn, R-Midland, today said she will continue her efforts to make government more accountable by protecting state employees who speak up about potential problems within their departments.
Glenn this week voted in favor of a proposal that would put whistleblower protections directly into the Michigan Constitution. If the measure is eventually approved by a two-thirds votes of the Legislature, the measure could head to voters for final consideration as early as the November 2022 election.
The measure was unanimously approved by the Senate earlier this year, but the House failed to get the necessary two-thirds vote Wednesday because of Democratic opposition. The measure would prohibit a state department or agency from taking disciplinary action against employees for communicating concerns to the Legislature. The protections also would cover legislative employees who raise concerns.
Putting the protections in the Constitution would protect them from a governor's veto. That is important because Gov. Whitmer vetoed regular legislation that would have established whistleblower protections in 2020, even though the proposal was unanimously supported by Republicans and Democrats alike in the Legislature. Whitmer supported similar protections when she was a member of the Legislature.
"It doesn't matter who the governor is, or if it's a Republican or Democrat," Glenn said. "State employees should be able to safely come forward with important information about how government operates at all times. It should improve government efficiency, save taxpayer money, and in some cases it might even save lives."
The measure voted on Wednesday is consistent with legislation sponsored by Glenn – House Bill 4064, which was approved by a bipartisan 87-21 vote of the House in May. The legislation would create an official State Employee Ombudsman to receive and refer whistleblower complaints to appropriate administrative or law enforcement authorities while protecting the identity of state employees submitting the complaints.
Glenn's measure is awaiting action in the Senate.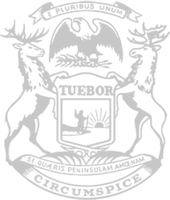 © 2009 - 2021 Michigan House Republicans. All Rights Reserved.
This site is protected by reCAPTCHA and the Google Privacy Policy and Terms of Service apply.