Rep. Fox votes against unprincipled transparency plan
The Michigan House of Representatives voted early Thursday morning for a financial disclosure and transparency plan for government officials. Rep. Fox joined a large bipartisan group of legislators who voted NO on the plan, believing it did not go nearly far enough. The bills have been widely criticized by the public for their numerous loopholes and ineffective provisions.
"This proposal is all smoke and mirrors and no actual transparency," said Rep. Fox, of Fremont. "The people of Michigan demanded increased transparency and disclosures from their public officials, but what they're getting is a phony plan that just pretends to open their government. I cannot support legislation that simply checks the box and avoids actually solving the problem."
Proposal 1 of 2022 required the state Legislature to write and pass a plan to create new financial disclosures for government officials by the end of 2023. The proposal passed with 65% of the vote statewide. The Democrat majority in Lansing has waited until this week to take up the legislation with plans to shut down the Legislature on Thursday afternoon for the rest of the year.
"This was supposed to be our way to fix Michigan's state government. Instead, we are dealing with more of the same unethical ethics and cheap politics," said Rep. Fox. "Here we are in the middle of the night voting at the absolute last minute for a toothless plan before we go on a two-month 'vacation' without solving our state's biggest issues. This is not what good government looks like. This is not what the people expect of us. And this is not what I came to the Capitol to do."
Senate Bills 613-616 were approved early Thursday morning and will now head to the Senate for consideration. The House and Senate both plan to wrap up for the year Thursday afternoon.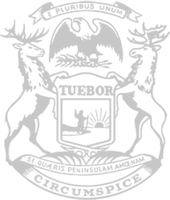 © 2009 - 2023 Michigan House Republicans. All Rights Reserved.
This site is protected by reCAPTCHA and the Google Privacy Policy and Terms of Service apply.