Rep. Beeler: Michigan shouldn't do business with woke banks
RELEASE
|
November 16, 2023
Plan would ban state contracts with discriminating financial institutions
State Rep. Andrew Beeler last week introduced a plan to help prevent banks and other financial institutions from unfairly discriminating against industries, organizations, and causes at the behest of left-wing activists.
Beeler's House Bill 5310 would prohibit state agencies from signing contracts with any financial institution that refuses to do business with the firearms, timber, or fossil fuel industries; Second Amendment advocates; or farmers or ranchers. Beeler, R-Port Huron, said the legislation will discourage banks, credit unions, and lenders from caving to activists and government officials urging them not to maintain accounts, issue loans, or facilitate credit card payments to companies, nonprofits, and workers who don't conform to a left-wing policy agenda.
"Banks and other financial institutions are supposed to be in the business of finance — not discrimination," Beeler said. "They should protect the resources of the families and companies who deposit funds, lending to viable investments without political motivation. People and businesses shouldn't be banned from using a credit card, obtaining a loan, or getting paid simply because they advocate for their constitutional rights or work in fields that are out of fashion with far-left activists. This growing pressure for banks and lenders to make discrimination a standard business practice is an unacceptable attack on free speech and free enterprise, and the state should not use taxpayer dollars to prop up the powerful institutions engaging in this invidious discrimination."
Beeler earned dozens of co-sponsorships on HB 5310. The bill was referred to the House Committee on Government Operations.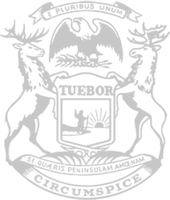 © 2009 - 2023 Michigan House Republicans. All Rights Reserved.
This site is protected by reCAPTCHA and the Google Privacy Policy and Terms of Service apply.