Population council gets two-week extension to finish drafting tax hikes
House Republican Leader Matt Hall, R-Richland Township, on Friday issued the following statement after Gov. Gretchen Whitmer issued an executive order giving her population council a two-week extension to the Dec. 1 deadline for finalizing its recommendations:
"I don't know why the governor's council needs more time when the tax hikes they're writing were locked in place from the beginning. I've said all along the Democrats were out of ideas to stop Michigan's population loss, and Gov. Whitmer wanted to raise taxes instead of investing the resources we already have in local roads, bridges, and Michigan students. The insiders on this council have already made it clear that they are doing as they were told — calling for billions of dollars in new taxes on the people of Michigan. As other states lower their taxes, the governor's tax hike dream won't help us compete for jobs or new residents."
Since the day the governor first announced the Growing Michigan Together Council, Hall predicted that the panel of lobbyists and other political insiders would recommend billions of dollars in tax hikes to give the governor and the Democrat-controlled Legislature political cover for unpopular tax increases. The public reports from the council's workgroups call for new revenue streams — tax hikes — to pay for infrastructure and education. MIRS News recently reported that the council is specifically looking to recommend a $3 billion tax hike for education, which Hall specifically predicted in May.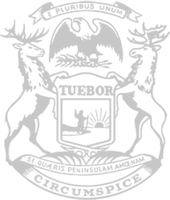 © 2009 - 2023 Michigan House Republicans. All Rights Reserved.
This site is protected by reCAPTCHA and the Google Privacy Policy and Terms of Service apply.