Leader Hall blasts planned takeover of local control to carry out Democrat's expensive energy agenda
House Republican Leader Matt Hall, R-Richland Township, on Wednesday criticized Democrats' new legislation to take away local control and give bureaucrats hand-picked by Gov. Gretchen Whitmer the authority to put massive solar and wind construction projects into communities over the objections of local residents.
Democrats on the House Committee on Energy, Communications, and Technology are holding a hearing on House Bills 5120-5123 Wednesday morning, less than 24 hours after introducing the legislation.
"Democrats are taking the next step to ban natural gas, pivot to unreliable wind and solar power, and override local communities' decisions," said Hall, R-Richland Township. "They want to close dependable power plants and let the Whitmer administration force wind turbines and solar farms into communities against the will of local residents. Democrats' unfair, overbearing mandates will rob Michiganders of their local control while forcing them to pay more for less reliable electricity."
HBs 5120-5123 would give the unelected Michigan Public Service Commission authority to approve major wind and solar projects, removing the say of local residents and elected officials over projects in their communities.
The legislation is the latest piece of Democrats' larger attempt to close reliable power plants and mandate weather-dependent power sources — an extreme change that will lead to higher electricity costs and a less reliable electric grid. The proposal's demand for more wind and solar would take up millions of acres of land.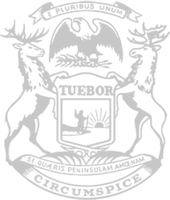 © 2009 - 2023 Michigan House Republicans. All Rights Reserved.
This site is protected by reCAPTCHA and the Google Privacy Policy and Terms of Service apply.