Democrats lose majority, take gavel home for two-month Christmas vacation
RELEASE
|
November 10, 2023
House Republican Leader Matt Hall, R-Richland Township, on Thursday issued the following statement after Democrats in the Legislature canceled session for the rest of the year after losing their narrow House majority:
"After months of the Democrat majority pushing a far-left partisan agenda, the House will be balanced evenly between Republicans and Democrats. The next several months should be a model of bipartisan cooperation focused on the needs of Michiganders, but that's not what Democrats seem to have in mind. Even with this new bipartisan balance, the speaker is boasting about maintaining power over the agenda, but he's taking his gavel and going home.
"There's so much we can get done for the people of Michigan if we work together and govern in the middle: guaranteeing permanent tax relief, strengthening oversight of economic development, and supporting school safety and student mental health. After Democrats' two-month Christmas vacation, I hope they'll come back to work in January and come to the table so we can deliver the results Michiganders deserve."
The House and Senate on Thursday voted to end legislative session for the year, instead of working until late December as usual. The early exit comes after two House Democrats were elected to city mayor positions on Tuesday, leaving a 54-54 bipartisan balance in the House once the representatives resign next week. For the last several months, with the mayoral elections looming, the Legislature had been expected to adjourn early in order to move up the Democratic presidential primary to February 27.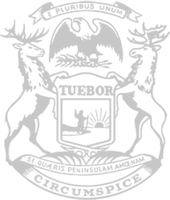 © 2009 - 2023 Michigan House Republicans. All Rights Reserved.
This site is protected by reCAPTCHA and the Google Privacy Policy and Terms of Service apply.