COLUMN: Our foster care children deserve better — we need to set them up for success
Op-ed by State Rep. Kathy Schmaltz
In a world filled with hardships, it is our responsibility as a compassionate society to stand by those who have had the odds stacked against them from an early age. Foster children are among the most vulnerable members of our community, facing unique challenges that often persist well into adulthood.
As kids age out of the system in Michigan, we must step up and do more to ensure they have the necessary tools to succeed in life. Empathy and understanding are crucial in addressing this issue, as the facts paint a stark picture of the struggles these young individuals face.
The statistics are sobering. Nationally, more than 19,000 youth left foster care in 2021 without reuniting with their parents or having another permanent family home. For these individuals, aging out of the system can be a daunting prospect, as they are suddenly expected to navigate the complexities of adulthood without a reliable support system.
In Michigan, the statistics regarding homelessness, incarceration, and young parenthood among former foster youth are equally troubling. A staggering 33% of young people who age out of foster care in Michigan report experiencing homelessness between the ages of 19 and 21. Additionally, 25% find themselves incarcerated during the same period, while 27% become parents, all within a critical phase of their lives when they should be building a foundation for a brighter future.
The situation may seem overwhelming, but there is hope for change.
In June, I introduced House Bill 4694 to make sure youth who age out of Michigan's foster care system have the resources they need to start building successful lives.
Currently, any federal benefits the state collects on behalf of children in the foster care system are used to reimburse the state for the cost of their care. This includes income such as Veterans Administration benefits, Supplemental Security Income, and Social Security benefits.
My plan would change that policy, instead setting aside a portion of these federal benefits for the child's future needs. For children aged 14 and 15, at least 40% of these benefits must be set aside; children aged 16 and 17 would have at least 80% set aside; and foster youth aged 18 to 20 would have 100% set aside. By safeguarding this income, we can ensure that these young adults have a financial safety net as they embark on their independent journey.
My plan also provides foster youth with financial literacy training and ensures they are notified about all of the federal benefits the state applies for and collects on their behalf. With these resources, kids will gain the knowledge and tools necessary to manage their finances responsibly. Understanding how to budget, save, and invest wisely can be transformative in preparing them for a financially secure future.
One of the fundamental reasons I ran for office is to help those who need it most — especially our children. I will not turn a blind eye to the struggles faced by our foster children as they age out of the system. As a society, we must recognize the responsibility we bear in ensuring their well-being and success.
By working together, we can create a nurturing environment where foster youth can thrive and lead fulfilling lives beyond the limitations of their past. We need to act now.
###
(545 words)
Rep. Kathy Schmaltz, R-Jackson, serves Michigan's 46th House District, which includes portions of Jackson and Washtenaw counties.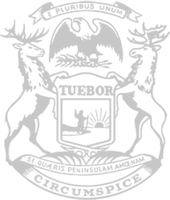 © 2009 - 2023 Michigan House Republicans. All Rights Reserved.
This site is protected by reCAPTCHA and the Google Privacy Policy and Terms of Service apply.