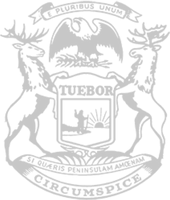 Chair Alexander, ag panel examine rising fertilizer prices
State Rep. Julie Alexander, chair of the House Agriculture Committee, today led the committee in reviewing the causes and impact of rising fertilizer prices on Michigan farmers.
"With the help of fertilizers, Michigan farmers cultivate rich soil full of the nutrients many crops need," said Alexander, R-Hanover. "Global supply chain disruptions and federal policies have caused rising prices on these essential products, which in turn impact the amount and kind of crops farmers raise. The House Agriculture Committee will continue digging into these challenges and exploring ways to help our agriculture industry — and everyone it feeds."
The committee heard testimony from Corey Rosenbusch, president and CEO of The Fertilizer Institute. He noted that many factors contribute to fertilizer prices, which have risen dramatically over the last few years. Rosenbusch discussed disruptions in production and trade that have affected the fertilizer market.
Scott Swinton, distinguished university professor at Michigan State University and chairperson of the university's Department of Agricultural, Food, and Resource Economics, told the committee how U.S. tariffs have increased the cost of phosphate fertilizers from Morocco and Russia. The import tariffs add to the price for American farmers who purchase fertilizer, he said.
Others testifying included Gary Parr, Eaton County farmer and member of the Michigan Soybean Association's Board of Directors; Angel Jenio, communications director of the Michigan Corn Growers Association; and John Delmotte, a Monroe County farmer. Delmotte testified remotely from his tractor while planting corn.
"Our committee heard from Michigan farmers, a national leader in the fertilizer industry, a university scholar, and a representative from our state's corn industry," Alexander said. "I am grateful to those who shared their expertise about the fertilizer market and their personal stories."
During the hearing, the committee also approved two measures urging action at the federal and state levels to mitigate fertilizer market problems. House Resolution 205 would urge Congress, federal agencies, and Michigan departments "to address the ongoing fertilizer price increases and shortages that are impacting Michigan farmers." HR 289 would specifically urge federal legislation letting farmers ask the federal government "to temporarily waive tariffs on imports of fertilizer and fertilizer ingredients imported from Morocco."
The resolutions now advance to the entire House of Representatives for consideration.
###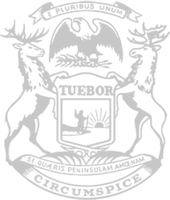 © 2009 - 2022 Michigan House Republicans. All Rights Reserved.
This site is protected by reCAPTCHA and the Google Privacy Policy and Terms of Service apply.