Before losing majority, Democrats ram through partisan environmental agenda
House Republican Leader Matt Hall, R-Richland Township, on Thursday blasted House Democrats for using their last voting session day of the year to push partisan legislation at the behest of left-wing activists to let local politicians ban plastic bags.
House Bill 4359, which would let local government officials ban plastic bags used to transport merchandise or food, passed through the House Natural Resources Committee along party lines. The move comes after Democrats in the Legislature passed bills to ban natural gas, mandate more wind and solar power, let utility companies raise electricity prices, and let bureaucrats in the Whitmer administration override local decisions about the placement of wind and solar farms.
"House Democrats decided to use their last day in majority — their last day before taking two months off — to ram through a partisan agenda that will hurt Michigan small businesses," Hall said. "Local restaurants, grocery stores, and gas stations provide complementary bags for people to carry the goods they purchase. This extreme legislation passed out of committee will give activists free rein to ban plastic bags, running roughshod over small businesses and their customers.
"Make no mistake: the bill to ban plastic bags isn't about protecting local control. It's the latest step in the Democrats' absurd climate war. In the last week, they already voted to ban natural gas power plants, mandate 100% green energy, and let the Whitmer administration put wind and solar farms everywhere in the face of community opposition. It's clear that House Democrats are upset they're losing their majority, so they're trying to bag as many partisan priorities as possible before they take a long Christmas vacation."
The partisan vote comes on the House's last day of legislative business for the year. Two House Democrats were elected to other offices this week, and Democrats opted to cancel the rest of session days before they lose their majority next week and the House slips into an even split between Republicans and Democrats. The early adjournment will also allow the Democrat presidential primary to move earlier — a priority of Gov. Gretchen Whitmer.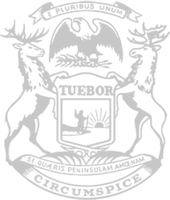 © 2009 - 2023 Michigan House Republicans. All Rights Reserved.
This site is protected by reCAPTCHA and the Google Privacy Policy and Terms of Service apply.